Public Intellectual: The Life of a Citizen Pilgrim – A Conversation with Richard Falk, Noura Erakat, Victoria Brittain and Jeremy Corbyn
When: Monday, May 17, 2021, 5:30 PM – 7:00 PM
Where: Online,
The International State Crime Initiative is delighted to host a conversation with Professor Richard Falk—preeminent international legal scholar, activist, and thinker on peace and justice—on his recently released memoir Public Intellectual: The Life of a Citizen Pilgrim. Professor Falk will be joined by Professor Noura Erakat, British journalist and author Victoria Brittain, and British MP and Former Leader of the Labour Party Jeremy Corbyn, who will reflect upon Falk's life as a leading international and political figure.
This event, chaired by Professor Penny Green (Queen Mary), will take place on Monday 17 May at 5:30 pm (BST).
Professor Falk's political memoir, Public Intellectual: The Life of a Citizen Pilgrim, chronicles Falk's life of progressive commitment, highlighted by his visits to North Vietnam during the Vietnam War; to Iran during the Islamic Revolution; to South Africa at the height of the struggle against apartheid; and frequently to Palestine and Israel in his capacity as the UN Special Rapporteur for Occupied Palestine. Falk's memoir also discusses the enduring defamatory attacks he faced in reaction to his stances for justice and his expressions of solidarity with the Palestinian struggle. As a Professor of International Law at Princeton University, Professor Falk would draw on these experiences to publish more than fifty books on topics of significant scholarly relevance, including studies of the profound dangers now facing humanity, the relevance of international law and the UN, and prospects for transforming world order in the direction of peace, justice, and ecological viability. His memoir excavates two key themes that have dominated his public roles: engaging with the controversies of the present and envisioning a future of world order that is humane and sensitive to ecological limits.
Speakers
Professor Richard Falk is a leading international law professor, prominent activist, and prolific author and scholar. During forty years at Princeton University Falk was active in seeking an end to the Vietnam War, a better understanding of Iran, a just solution for Israel/Palestine, and improved democracy elsewhere. He also served as UN Special Rapporteur for Occupied Palestine. His books include This Endangered Planet, A Study of Future Worlds; Power Shift, Revisiting the Vietnam War, Palestine Horizon, and On Nuclearism. He now holds a Chair in Global Law at Queen Mary University of London.
Rt Hon Jeremy Corbyn MP is British MP for Islington North and Former Leader of the British Labour Party and Leader of the Opposition (2015-2020). Corbyn was first elected to Parliament in 1983. His professional and personal journey has led him to spend significant time and energy on issues of anti-racism, anti-imperialism, LGBT+ rights, transport, the environment, opposition to nuclear weapons and military intervention, Trade Union policies, Miscarriages of Justice and more. Through his roles and activism he has travelled widely and continues to support communities affected by unresolved conflict, including the Western Sahara, Chagos Islands, the Middle East, Africa, Latin America, Ireland, West Papua, the Dalit community, and the Rohingya. Corbyn was awarded the Sean McBride Peace Prize in 2017, and before that the Gandhi International Peace Award in 2013. He is currently a member of the Parliamentary Assembly for the Council of Europe, the UK Socialist Campaign Group, and a regular participant at the United Nations Human Rights Council (Geneva), Campaign for Nuclear Disarmament (Vice President), and Chagos Islands All Party Parliamentary Group (Honorary President), and a Vice president of the British Group Inter-Parliamentary Union (IPU).
Professor Noura Erakat is a human rights attorney, Associate Professor of Africana Studies at Rutgers University, and non-resident fellow of the Religious Literacy Project at Harvard Divinity School. Noura is the author of Justice for Some: Law and the Question of Palestine (Stanford University Press, 2019), which received the Palestine Book Award and the Bronze Medal for the Independent Publishers Book Award in Current Events/Foreign Affairs. She is co-founding editor of Jadaliyya and editorial board member of the Journal of Palestine Studies. She has served as Legal Counsel for a Congressional Subcommittee in the US House of Representatives, as Legal Advocate for the Badil Resource Center for Palestinian Refugee and Residency Rights, and as national organizer of the US Campaign to End the Israeli Occupation. Noura has also produced video documentaries, including "Gaza In Context" and "Black Palestinian Solidarity." She has appeared on CBS News, CNN, Fox News, and NPR, among others.
Victoria Brittain worked at the Guardian for more than 20 years as a foreign correspondent and then Associate Foreign Editor. She has lived and worked in Saigon, Algiers, Nairobi and reported from many countries in Africa and the Middle East for numerous media outlets in the anglophone and francophone worlds. She is the author, co-author or editor of 10 books and plays including Love and Resistance in the Films of Mai Masri (Palgrave Macmillan, 2020).
Chair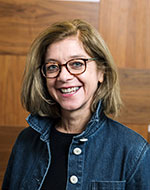 Professor Penny Green is Head of the Law Department at Queen Mary University and Professor Law and Globalisation. Professor Green has published extensively on state crime theory (including her monographs with Tony Ward, State Crime: Governments, Violence and Corruption; and State Crime and Civil Activism: on the dialectics of repression and resistance), state violence, Turkish criminal justice and politics, 'natural' disasters, the Rohingya genocide, mass forced evictions in Israel/Palestine, and civil society resistance to state violence. Professor Green is Co-editor in Chief of the State Crime Journal and Founder and Director of the award-winning International State Crime Initiative.
**Please note this is an online event and that all registrants will be sent joining details on the day of the event.
Footer navigation
Contact the university
Queen Mary University of London
Mile End Road
London E1 4NS
+44 (0) 20 7882 5555
Follow us: